Physical examination
An abnormal heart sound (called a murmur) may be heard when listening with a stethoscope (called auscultation). The murmur occurs during the systolic phase of the cardiac cycle - when the ventricles are contracting forcing blood out of their chambers and into the pulmonary artery (from the right ventricle) or aorta (from the left atrium).
Electrocardiography (ECG)
On ECG examination there are periods of increased rate of electrical discharges with an abnormal rhythm - called tachydysrhythmia. These result from poor blood supply (ischaemia) to the heart muscle, and so lack of oxygen, which damages the heart muscle resulting in abnormal (ectopic) electrical discharges. These tachydysrhythmias can lead to feinting or death.
XRay
Enlargement of the right ventricle may be seen and, in some cases, bulging of the pulmonary artery can be seen on a dorsoventral view.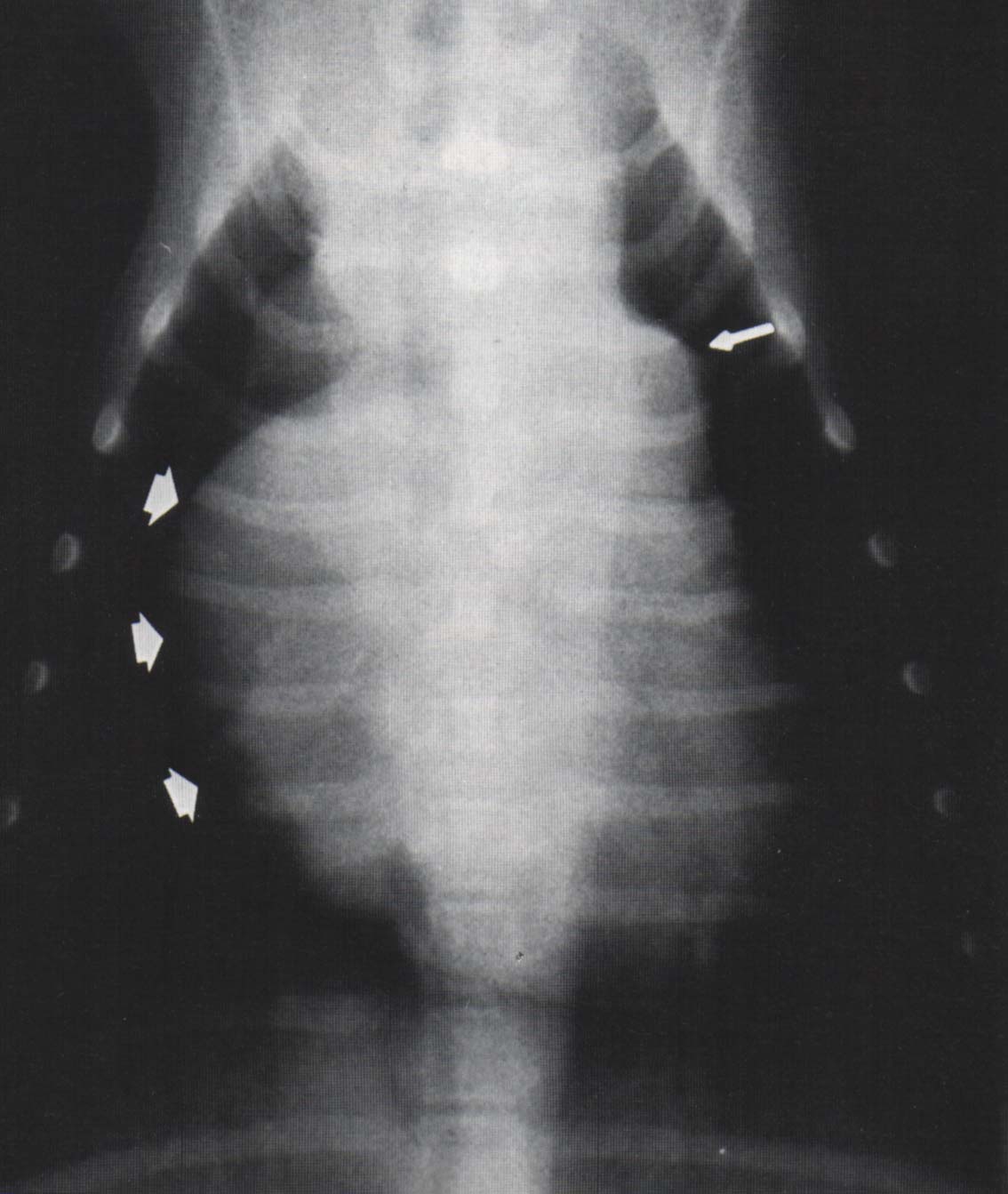 Dilatation of the pulmonary artery (thin arrow at 2 o'clock position) and ventricular enlargement in a dog with pulmonic stenosis. This photograph is reproduced from "Canine & Feline Cardiology" by Phillip R Fox with the permission of Elsevier.
Enlargement of the right atrium may be seen on the dorso-ventral view in animals with tricuspid valve regurgitation.
The special imaging technique by which contrast media is passed through the heart chamber and the sequential X-rays are taken (angiography) is very helpful to confirm the diagnosis.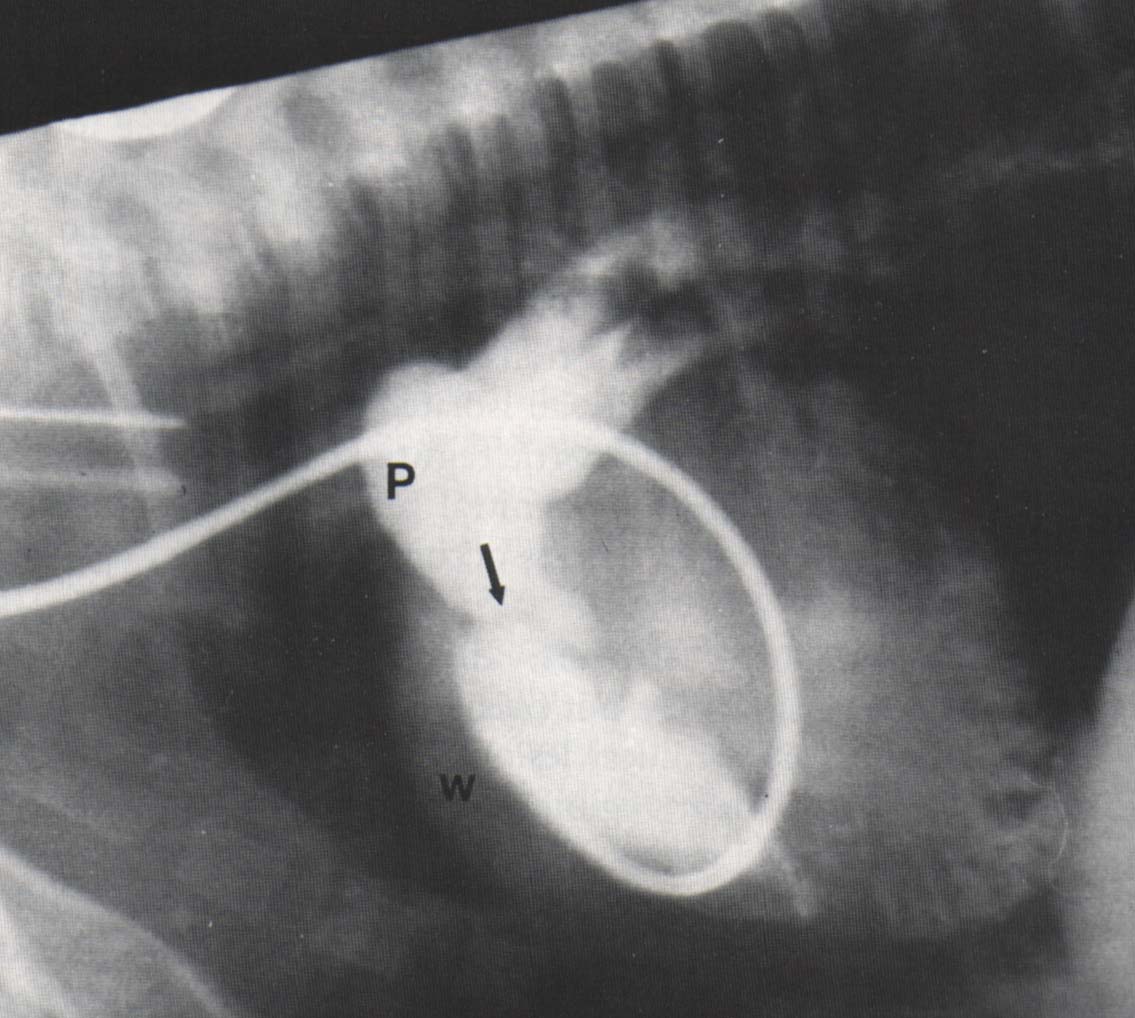 Angiography showing dilatation of the pulmonary artery (P), thickening of the wall of the right ventricle due to hypertrophy (W) and thickening and dysplasia of the pulmonic valve (arrow) in a dog with valvular pulmonic stenosis. This photograph is reproduced from "Canine & Feline Cardiology" by Phillip R Fox, with the permission of Elsevier .
---
Treatment
Most animals with pulmonic stenosis do not require treatment. Those showing clinical signs of heart failure are treated with diuretics(e.g. frusemide).
Severely affected cases can be treated using a relatively new technique called balloon valvuloplasty in which a catheter with a small balloon on the end is guided to the position of the narrowing, and the balloon is then inflated to open the constriction. This procedure appears to be good in the short-term, but long-term studies are needed.
Updated January 2016